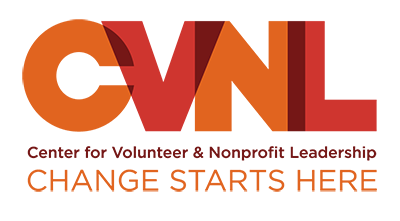 Serve/Partner
CVNL is partnering with CalSERVES to select 8 Fellows to be placed in nonprofits around the Bay Area
Commit to making a difference in local communities through AmeriCorps. VIP members lead volunteers to address critical community issues at partnering nonprofits throughout the Bay Area.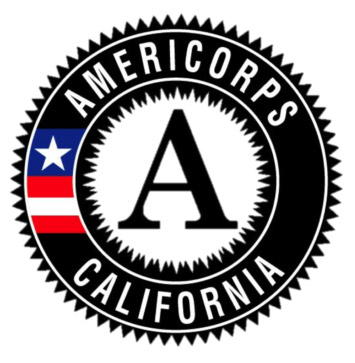 VIP AmeriCorps Fellows...
1)Improve volunteer programs through local collaborative volunteer projects,service events, and trainings resulting in increased volunteers, better support to nonprofits and creating a basic foundation. Using research-based best practices, the member will work with the agency's volunteer-support team to create or update a volunteer program that is unique to their agency.
2)Expand volunteer networks and nonprofit capacity to respond to growing needs by strengthening community partnerships while building a group of trained volunteer leaders with specific focus on managing episodic volunteers. Participate in professional development opportunities including CVNL orientation, Volunteer Management Certificate program, regular meetings and national days of service projects.
3)Support long-term program sustainability by designing a centralized volunteer program, utilizing a defined AmeriCorps Member Work Plan. This may include creating handbooks, job descriptions, implementing systems,hosting recruitment events, creating/facilitating orientations, and developing opportunities to recognize volunteers.
Benefits Include
Opportunity to make a difference in a community
Opportunity to register with AmeriCorps Alums (www.americorpsalums.org)
AmeriCorps, HandsOn Network and CVNL trainings on the nonprofit sector,volunteer
management, and cultural competency
Living allowance of $7,750 over term of service
AmeriCorps Education Award upon successful completion of service ($2,960)
Health benefits, food (if qualified)
Student loan forbearance
A Volunteer Management Certification
Partner with CVNL
Apply now to help strengthen your volunteer program!
VIP Fellows Will...
Enhance the work volunteer coordinators provide to your volunteer program
Conduct needs assessments to determine program needs & create volunteer roles to meet needs
Create policies, handbooks, orientation trainings, positions descriptions, and recruitment materials
Recruit and lead a team of volunteers for local community programs
Build business partnerships and fund-raise $2,000 for the volunteer program
Is VIP Right for Your Agency
Does your organization depend on volunteers to achieve your mission?
Are your current volunteer management processes inconsistent, incomplete, unclear or leave volunteers feeling unsupported and unappreciated?
Does your organization want to integrate volunteers in more levels of management?