Children & Youth, Immigrant & Refugee Services
Families, Homeless, Immigrants, Refugees or Ethnic Groups, LGBT (Lesbian, Gay,Bisexual,Transgender), Low-income communities, Military/Veterans, Offenders/Ex-offenders, People with Disabilities, People with Health-based Concerns
Age Minimum (with Adult): 13+, Minimum Age:13+
Cesar Chavez Day - Family Assistance (Multicultural Center of Marin)
This Cesar Chavez Day extend a hand to the diverse immigrant families and underserved community members at the Multicutural Center of Marin!
Every Saturday, the Multicultural Center of Marin hosts a food distribution site to help feed our community members! As food insecurity has been on the rise since the beginning of the Pandemic, more and more families are in need of a stable source of fresh produce and food.
However, not all needs are met through food distrubtion alone, several families that frequent the Multicutural Center's Food Pantry also need basic household nessesities for their children such as:
Baby Diapers &
Baby Wipes
(Items that are not included in EBT Benefits)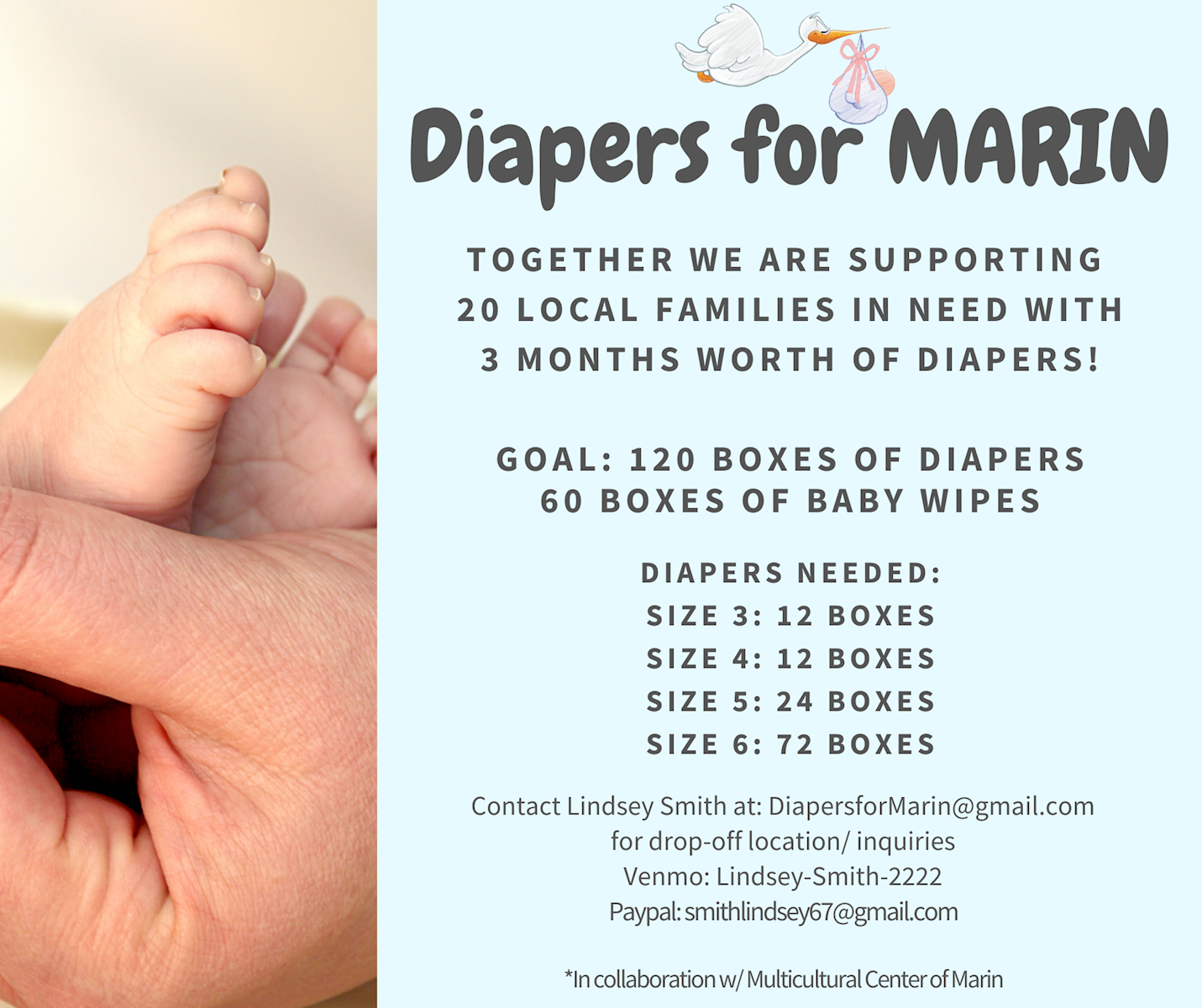 IN-KIND DONATIONS MAY BE DROPPED OFF AT THE MULTICULTURAL CENTER OF MARIN.
For any questions please contact : DiapersforMarin@gmail.com
Please wait...
Log in or Register
In order to register for this opportunity you must log in to an existing account or register to create a new account.
Signup with team
This link allows you to participate in this opportunity with a team. When you click on the link you will have the option to:
Choose an existing team you're already a member or captain of, or
Create a new team to sign up.
Signup Questions
Please respond to the following questions in order to signup for this opportunity:
Please wait...
E-mail